The Esprit X180R became Lotus's most successful factory race car since Team Lotus's domination during the 1978 F1 world champsionship with the Lotus 78 and Lotus 79.
Looking back at the IMSA Bridgestone Supercar series nearly 20 years later in 2009, LotuSport owner Jack Ansley recalled: "These were incredible races. I've seen a lot of races in my time, and this series was some of the best, most intense, most competitive racing that I've ever witnessed, or that anyone has. It was a support series with an amazing level of driving talent spread among factory programs from Lotus, Porsche and Chevrolet. And most of these races were only 30 minutes long, with almost every one a flat-out, flag-to-flag sprint."
X180R Career Summary (1990-1995)
One overall Driver's Title (1992 IMSA Bridgestone Supercar series)
Twice the 2nd place Manufacturer's Champsionship (1990 SCCA World Challenge, 1993 IMSA Bridgestone Supercar)
14 wins (out of 62 races)
37 podiums
14 pole positions
62 races
Any factory-backed racing team that wins races is going to garner good publicity, but the LotuSport received a boost in that area, thanks to occasional driver Paul Newman. According to Ansley, team driver Micahel Brockman "was good friends with Paul Newman, was kind of my source to get Paul onto our team…Mike commonly used the American flag windshield tint on his Lotus, to distinguish him from our other drivers."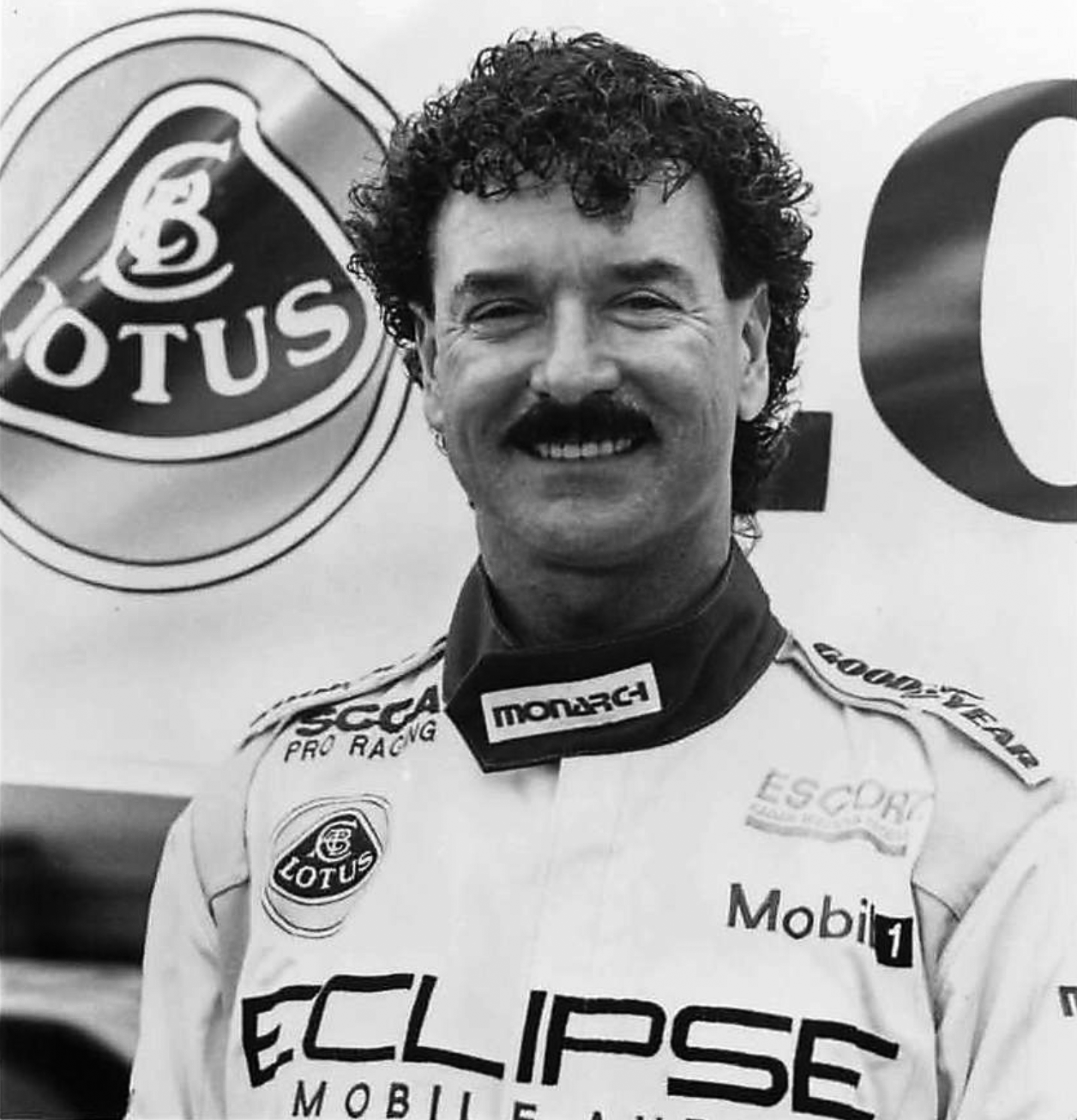 The highpoint of X180R competition came when Doc Bundy won the 1992 IMSA Bridgestone Supercar Championship in one of the LotuSport team's five X180Rs that helped bring Lotus the Manufacturers Title as well. Bundy had pitched Lotus on the idea of entering the Bridgestone Supercar series and Lotus took the plunge. Manufacturers liked the series because the races were run in support of the heavily-attended IMSA GTP races, sponsorship packages were strong, and the races would be televised.
The cars that Bundy, Paul Newman, Andy Pilgrim, and others raced were remarkably close to cars that could be driven off the showroom floor, and were more raceworthy than some homologation specials like the Dodge Charger Daytona and Plymouth Superbird. Lotus wanted a piece of the high-dollar sportscar market in which Porsche was so heavily entrenched, Racing head-to-head with the German cars and being extremely competitive against them did not harm for Lotus' reputation.
After all these years, some confusion about the cars' numbers remains. The cars were generally numbered 9-12. Although Doc Bundy didn't always drive the same car, whichever car he raced carried the number 10, while Michael Brockman raced under either the number 11 or 12. The LotuSport team would swap cars to its primary drivers based on the weight penalties that had been assigned to each individual chassis under IMSA's rules of adding weight after wins.
In order to keep cars competitive, IMSA increased the minimum weights for the Lotus X180R as it became increasingly faster.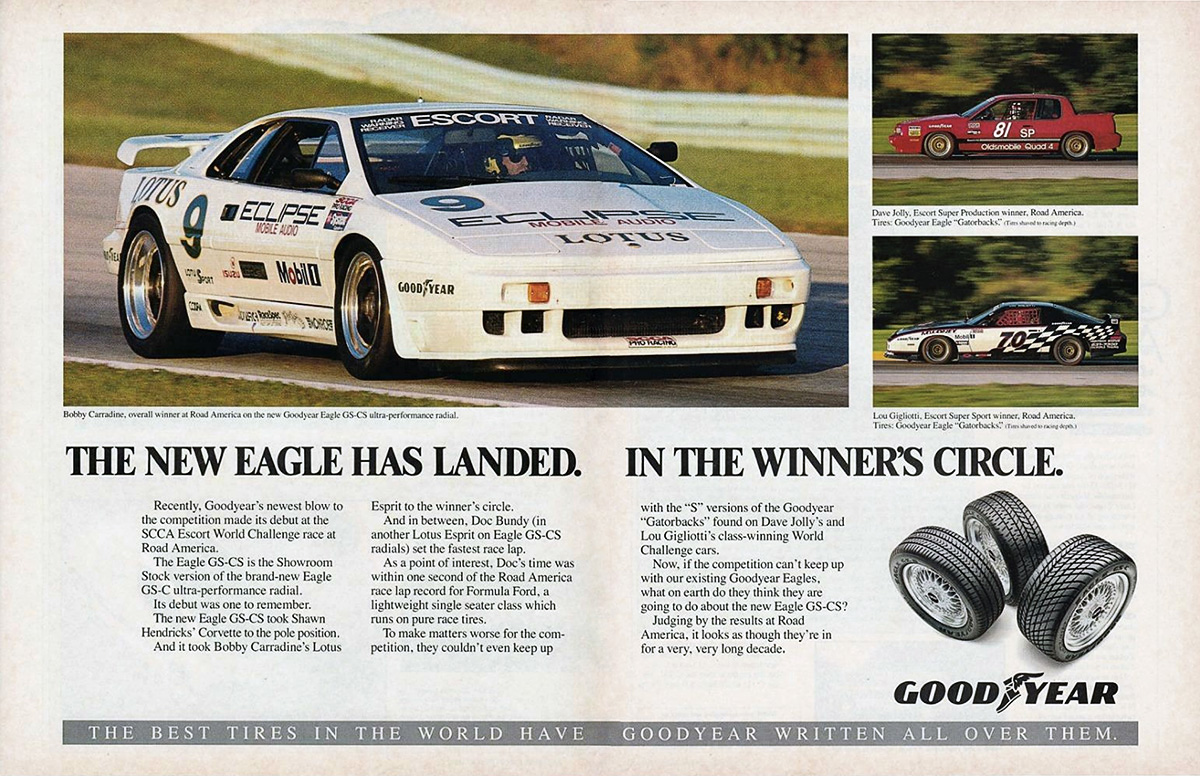 Type 106 #1 (SCC 52591001)
The more highly-developed Type 106 X180Rs were sold without a 17-digit VIN, ensuring they could not be registered for the road in North America. The first Type 106 (VIN SCC 52591001 / engine LP 9108 9022259440) was re-imported from Lotus Ltd to LotuSport for a customs value of $154,000 on March 30, 1993, after being on loan from Lotus Cars USA to be displayed in Europe. The engine LP 91089022259440 for the first 106 was built in August 1991, two months before the engines for the road-going X180R.
Post IMSA
After LotuSport exited from the Bridgestone Supercar series, the cars sat until being sold off. One of the cars (#12) ended up with Steve Hansen, a LotuSport sponsor and driver. Three additional cars were sold to Bruce Morton's Move-It Motorsports team, who planned to race them in the in 2000 Speedvision GT World Challenge series with Elliot-Forbes Robinson and Butch Leizinger as drivers. Unfortunately, the team was unable to secure sufficient funding and only competed in four races that season, ending the Lotus X180R's professional racing history.